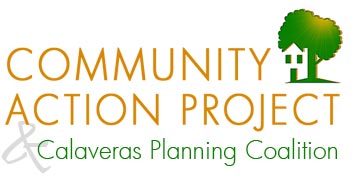 Calaveras County General Plan Documents
Planning Documents and other information for Calaveras County General Plan Update
June 2017
Comments on the Medical Cannabis Cultivation and Commerce Ordinance DEIR:
0 CPC – Cannabis DEIR Comments Combined in pdf
January 2016
January 25 – Letter to County Counsel 
CPC request for a due process hearing regarding the staff denial of a public record request (Public Record Act Request for the Mintier General Plan. (Exhibit 1, 1/5/16 Appeal, Attachment 2.)   Letter to County Counsel 1-25-16.fin (1)
January 14 – Planning Commission Meeting – GPU Recap
(all-day meeting, 9-4:40 p.m.)
Agenda: General Plan Update—Conservation & Open Space Element
Reviewed/ Edited:
Introduction & Open Space Map; Background & Settings; half of Goals & Policies (Water, Biological, Air Quality/ GG).
Sections to come back for further review Feb. 4 (text changes, clarifications, more info): Intro; OS Map (7,400 acres cons. easement lands missing); Background—Water quality, rivers, groundwater in west county (Lew spoke and submitted extensive info and concerns about mining "ancient water'), Biological/ vegetation, Air quality, Cultural/ Historic; Goals & Policies—Air Quality.
To Be Continued Feb. 4: Cons. & O.S. Goals & Policies (Scenic Resources, Recreation, Cultural/ Paleo-Historic) and Implementation Programs. If this element is completed then, the PC will continue with either the Circulation Element or revisions to the Technical Background Report.
Note: a couple good policies were eliminated/ changed, but an important one was "saved" late in the day.  COS 2.7 ("Support the voluntary establishment of conservation easements to protect wildlife habitat, wetland areas, and oak woodlands") was first deleted by the PC, but after public comments, pressure from the Ag commissioner, and multiple proposed changes in wording, Commissioner Muetterties dithered, Ted wavered, and eventually this policy was put back in as COS 2.7 "Conservation easements may be acceptable means to mitigate impacts to wildlife habitat, wetland areas, and oak woodlands."  
Thanks to everyone who showed up, participated and helped improve the process: Muriel, Joyce, Lew, Colleen, Bob Garamendi, Kevin Wright, Marti, Bonnie Newman, and Bob Dean (who spoke during public comments to question Commissioner Wooster's hostile position on conservation easements, and disclosed Wooster 's ownership of them, litigation to remove them, and the loss of his appeal).
Because Commissioner Tunno will be absent the next two Thursdays, the PC decided they will not do any more GPU review until all commissioners can be present…so the next PC/ GPU review is scheduled for the Feb. 4 PC meeting.
Colleen
December 2015
Planning Director refuses to let the Planning Commission hear appeal
On December 18, the CPC filed an appeal with the Fawn McLaughlin, chair of the Planning Commission, to review Planning Director Maurer's decision to censor the Mintier General Plan.  On December 21, Director Maurer refused to let the appeal go forward to the Planning Commission.
Calaveras County denies CPC's public records request for the Mintier General Plan. In the December 4 letter of denial  the County states the one reason for the denial is "that the County no longer has a copy of the December 2010 Mintier General Plan."
December 4 Letter from County denying the Public Records Request for the Mintier General Plan:  PRA Response from County 12-4-15
Press Release – "County Threw out plan": Press Release – County threw out plan
Testimony of Tom Infusino to Calaveras County Board of Supervisors: Testimony of Tom Infusino 12-8-15
Calaveras Board of Supervisors Meeting on December 12, 2015:
Planning Department presents the Planning Commission's recommendations for the 2014 General Plan Update's Vision Statement and Guiding Principles:
November 2015
Public Records Act Request – Mintier General Plan Calaveras County:
PRA Mintier General Plan final
Attch 1, Harnish memo to Willis, 10-11-11
Attch 2, M and H Letter to BOS, 12-11-12
Attch 4, Willis emails, Dec. 2011
Attch 5, Harnish letter to Willis, 12-8-11
Attch 6, Comments on Agenda Item 20, 10-18-14
Attch 7, BOS Agenda & Minutes, 11-23-12
Attch 8, Staff Report 11-23-12.
Attch 10, Mintier email, 12-23-14
Attch 11, Augustine contract, 5-27-14
Attch 12, 2014-15 Final Budget
Attch 13, GP WorkProgram, 12-1-06
Attch 14, Issues and Opportunities Report, June 2008
Attch 15, 12, Alternatives Workshops Report
Attch 16, Calaveras GP Evaluation, 10-12-06
Attch 17, CPC Comments on 2014 Draft G. P. , 3-20-15
Attch 18, Maurer Release Cover Memo, 12-18-14
Attch 19, CPC General Plan comments, 2006-2013
Attch 22, Draft Energy Element
Attch. 23, Economic Development Element, 12-13-11
Attch. 24, OPR General Plan Guidelines, 1990
Attch. 25, DOF List of Cities and Counties, 2015
Attch. 26, DOF Value of Residential Construction, 2015
Attch. 27, DOF Value of Industrial Construction, 2015
Attch. 28, Excerpts of redacted report
Attch. 29, OPR General Plan Guidelines 2003
Excerpts from general plans:
El_Dorado__conservation_element
El_Dorado_agriculture-forestry_element
El_Dorado_parks-recreation_element
El_Dorado_Public_services-utilities_element
El_orado_health-safety_element
Mariposa_Genera_Plan_Vol1_%20Dec2006
Mono_County_Conservation-OpenSpace
Sac-Draft-General-Plan-PolicySection
San Joaquin County Draft GP 10-20-14
Land Use Elements:
Policies from 1996 Calaveras County General Plan:
Useful Maps:
Calaveras_key_wildlife_habitats
Calaveras_sign_wildlife_habitats
Calaveras_slope_fault_zone_map
2014 Public Review of Draft County General Plan Text:
5 Resource Production 12-18-14
6 Conservation and Open Space 12-18-14
July 2015
Vision Statements Hearing final public
Implementation and Noise Element at PC (1)
June 2015
Letters and documents submitted to BOS for June 30, 2015  joint meeting with Planning Commission:
Testimony of Tom Infusino 6-30-15 fin
March 2015
Comments on the Calaveras County 2014 Draft  General Plan  – Submitted by the Calaveras Planning Coalition March 20, 2015 – CalaverasGPComments
Attachments for Calaveras GP Comments:
Atch. IC-1 2008 Draft Vision & Guiding Principles Atch.
IC-2 2010 Administrative Draft Introduction. MH Atch.
IC-3 MH Response to 11-13-2012 BOS mtg
LU-2 BOS Minutes from Map2 Study Session_20130319m
LU-3 GP_Draft2_Staff_Report_3_19_13
LU-4 CalGPU_Prelim_Draft_BR_Chapt_3_Land_Use
LU-5 2008 Draft Vision & Guiding Principles
LU-6 El_Dorado_land_use_element
LU-7 Letter to Planning re lighting in GPU_July 15_2014
LU-8 Element Sects of General_Plan_Guidelines_2003
LU-9 Contamination from septic systems
LU-10 San Joaquin County Draft GP 2014-10-20
Atch. RPC-1 Conservation Easement Overlay Correspondence Atch. RPC-2 Protected for Perpetuity Atch. RPC-3 NSNF Connectivity Report Atch. RPC-4 Ag Forestry Element with Appendices
Atch. RPC-2 Protected for Perpetuity
Atch. RPC-3 NSNF Connectivity Report
Atch. RPC-4 Ag Forestry Element with Appendices
Atch. COSC-2 Parks & Rec Master Plan_v9
Atch. COSC-3 EXHIBITS for Parks & Rec Master Plan_v9
Atch. COSC-4 Protect our Historic Resources
Atch. COSC-5 CSERC Calaveras GP comments 3-11-2015 (2)
Atch. NEC-1 Mariposa County Noise Element
Atch. NEC-2 Marin County Noise Element03192015
Atch. PF-1 Letter on Hogan drought years
Atch. PF-2 Ground water report raises some concerns
Atch. PF-3, Vol 1 – Final MAC Plan Update
Atch. PF-4 Article on Overallocation of Rivers
Atch. PF-5 WaterRights_UCDavis_study
Atch. PF-6, CCWD_Irrigation_Study
Atch. PF-7 Comments_Draft_Mac_Update
Atch. PF-8 Exhibit 14 -_CPC_comments_on_CCWD's_UWMP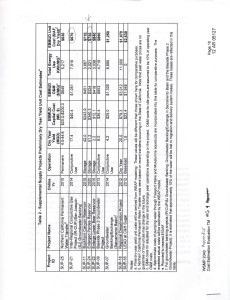 Atch. PF-10 Exhibit_16_-_Calaveras_County_2009_Crop_Report
Atch. PF-11 Education in Ventura and SJ general plans
Atch. PF-12 Education in Nevada County General Plan
Atch. PF-13 Draft Education Policies for Calaveras County General Plan
CP-1 Burke Letter Community Plans_BHarrington_09_23_1983
CP-5 Board approves revised Valley Springs Community Plan map_CE_06_02_10
CP-6 Rival plans for area's future go to county VSN_09_10_2010
CP-7 Caltrans-funded VS plan finished_UD_10_22_10
CP-9 Study Session on District 2 Communities_05_24_12
CP-10 VS_community_plan_final_100810
CP-11 VSCP_final_draft_trans_ltr_CCOG
CP-12 Welcome to Valley Springs sign_VSN_04_11_14
CP-13 Valley Springs eyed for new hospital clinic_01_27_15
CP-14 Valley Springs Community Plan Comments_Fin
CP-15 West Point Community Plan Comments
CP-16 San Andreas Community Plan Letter
CP-17 SHEEP RANCH COMMENTS REGARDING DRAFT GENERAL PLAN CP-18 Save the community plans
CP-18 Save the community plans
January 2015
How to comment on the General Plan Update by March 18, 2015:
 December 2014
March 2013
Draft of Optional Elements:
Planning Documents for General Plan Update – March 2013:
Letter to UMRWA on MAC IRWMP Improvements to make in the 2013 MAC IRWMP Update Comments Draft Mac Update 1016 p1-30 Comments Draft Mac Update 1016 p 31-60 1-MAC Region MAC Plan Update 120911 2-Governance MAC Plan Update 120911 3-Goals_Objectives_Strategies 120911 4-Implementing_Projects 120911 120912_CommWorkshop_Prelim_Agenda (4) old word IRMWP Guideline Final_07_20_10 EBMUD Draft Revised PEIR (Uploaded on December 15, 2011) CCWD Draft Master Water Plan CAP Comments on CCWD Draft Master Plan
Past CAP Testimony, Comments & Opinions
Existing General Plan: CLICK HERE
Added Documents to General Plan:
General Plan References:
Calaveras County General Plan Documents
Links to: Community Based, Community Visions and Plans Submitted to Calaveras County Preliminary Comments and Documents Submitted by Calaveras Planning Coalition for General Plan Baseline Report / June 2007
More …
CAP/CPC Comments on the General Plan Process:
CAP/CPC Comments on the Issues and Opportunities Report:
CAP/CPC Comments on Draft Economic Analysis:
CAP/CPC Comments on Water Issues and the General Plan:
Editorials, Comments, Opinions on General Plan Update: