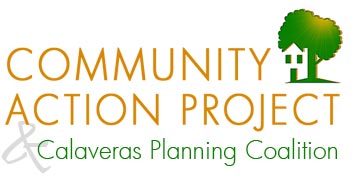 Upcoming events and meetings
Under the direction of Senior Ranger/Naturalist Justin Mynk, EBMUD volunteers will be performing annual trail maintenance along a section of the Mokelumne Coast of Crest Trail between Camanche and Pardee Reservoirs. Must register at above EBMUD link. General information about EBMUD's foothill volunteer program.

Next Calaveras Planning Coalition meeting on June 5, 1:30-4 pm, Main Library, Chesebrough Room.

A public hearing is scheduled for a Calaveras County Board of Supervisors meeting on May 22 to received input from agencies on the Cannabis DEIR.

Foothill Conservancy Annual Dinner: With you, we're great! Let's celebrate. Saturday, June 14, 4 pm  –  Read more and order your tickets today!

Copperopolis Homecoming Heritage, June 10.

CAP/CPC Fundraiser at Mokelumne Hill on September 23.