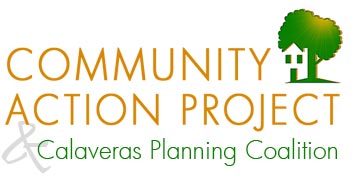 Calaveras County Council of Governments (CCOG) Meeting Info
The Calaveras County Council of Governments generally meets the first Wednesday of each month, 6:30 p.m. at the Calaveras County Government Center.  Agendas are usually posted one week prior to the meeting.
CCOG Minutes, Agendas, and archives are available here.
… from CCOG website:
The Calaveras Council of Governments (CCOG) was formed in January 1998 under a Joint Powers Agreement as the Regional Transportation Planning Agency (RTPA) for the County of Calaveras and the City of Angels.
Formation of the CCOG was an effort to improve the transportation planning process.
As an RTPA, the Calaveras COG is the designated planning and administrative agency for transportation projects and programs in the County.
The Council is composed of seven members – two County Supervisors, two Council Members from the City of Angels, and three members selected from the public at large.
Calaveras COG has taken a dynamic view of planning by encouraging and supporting both the County and the City to initiate and complete a variety of planning efforts.