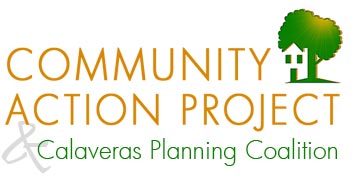 Other Planning Documents
2017  California General Plan Guidelines
The Governor's Office of Planning and research has finalized their 2017 General Plan Guidelines.  It is a "cookbook" for cities and counties to use when preparing a general plan.   It provides useful planning tools, links to good examples from other cities and counties, and provides informative references to important legal cases.
Articles and more on 2014 General Plan Update:
Planning Documents for General Plan Update 2013 March 2013:
Letter to UMRWA on MAC IRWMP Improvements to make in the 2013 MAC IRWMP Update Comments Draft Mac Update 1016 p1-30 Comments Draft Mac Update 1016 p 31-60 1-MAC Region MAC Plan Update 120911 2-Governance MAC Plan Update 120911 3-Goals_Objectives_Strategies 120911 4-Implementing_Projects 120911 120912_CommWorkshop_Prelim_Agenda (4) old word IRMWP Guideline Final_07_20_10 EBMUD Draft Revised PEIR (Uploaded on December 15, 2011) CCWD Draft Master Water Plan CAP Comments on CCWD Draft Master Plan
Past CAP Testimony, Comments & Opinions
Rivers and Water
Reservoir and water conditions for July 18
Jul 18, 2016 06:23 am | Maven
State Supreme Court won't hear Delta appeal:
In California water news this weekend, State Supreme Court won't hear Delta appeal; State Supreme Court sides with Southern California in epic water war over Delta islands; Delta tunnels: War of words erupts over payments; Staying focused on the state's water needs; Less water in Sierra rivers is 'new normal': Three Rivers author; Delta smelt report features Solano County projects;  …
House Adopts McClintock Amendment to Stop Federal Agencies from Purchasing Scarce California Water for Fish
The Congressman's House floor statement in support of the measure:
Water Am endment
House Chambers, Washington, D.C.
May 1, 2015
Hydrologists tell us California is facing the worst drought in 1,200 years. With the rain season officially over, our snow pack is just 3% of normal and many reservoirs are already drawn down perilously. Californians are now threatened with draconian fines if they take too long in the shower.
This amendment forbids the Bureau of Reclamation from purchasing scarce water in California in the midst of this catastrophic drought for the purpose of dumping it into rivers to adjust water temperatures to nudge baby fish to swim to the ocean.
As ridiculous as this sounds, that's exactly what the Bureau of Reclamation has been doing throughout this drought.  It is using money taken from family's taxes in order to purchase water that's desperately needed by these same families and then literally dumping it down the drain in front of them. This exacerbates an already perilous scarcity of water, while forcing the price of our remaining supplies even hi gher. It also makes a mockery of the sacrifices that every Californian is making to stretch every drop of water in their homes and it undermines the moral authority of the government to demand further conservation from the people when it is squandering water so outrageously itself.
MokeWISE Documents
Dear Tier 2 Stakeholders and Interested Party members:
The MokeWISE Final Report and IRWM Integration Chapter are ready for public review.  Both of these documents are posted to the website, at http://mokewise.org/documents
Comments on these documents are due to me (Jordie Bornstein at jordie@rainwater-associates.com) by Wednesday June 3rd.  On Monday June 1st, the fifth and final public meeting will be held at the San Joaquin Farm Bureau beginning at 6.30pm.  I have attached the agenda and flyer for the meeting.  This information can also be found athttp://mokewise.org/announcements
MokeWISE POMeeting5 Agenda (2)
Moke River advocates oppose Bigelow's AB 142
Friends of the River and Foothill Conservancy today announced their opposition to Assembly Bill 142 (Bigelow, R-O'Neals), which calls for yet another taxpayer-funded study before the Mokelumne River could be protected with state Wild and Scenic River designation. AB 142 would thwart state protection of the river if wild and scenic designation might possibly result in any negative impact on undefined future local water supply or complications due to climate change.
"The Mokelumne has been the subject of two federal Wild and Scenic River studies, a watershed assessment, and most recently, an interregional water planning process that has cost nearly $900,000 — all paid for by the taxpayers," said Steve Evans, Wild Rivers Consultant for statewide conservation organization Friends of the River. "We already know that the river is eligible for Wild and Scenic designation and how the state processes new water rights applications after designation. It's time to stop the endless study of this important river and protect its eligible sections for generations to come."
The Mokelumne's North Fork and Main Stem are eligible for inclusion in the state's protected rivers system because of their extraordinary scenic beauty, water quality, cultural and historical resources, and recreational values. About 37 miles of the river, from Salt Springs Dam to Pardee Reservoir, were proposed for protection last year in Senate Bill 1199 (Hancock, D-Oakland), which passed the state Senate but did not reach the Assembly floor for a final vote.
"This is a beautiful river our families use as a public park," said Cecily Smith, Foothill Conservancy Executive Director. "It's important to local communities and our economy. Local residents need the certainty Wild and Scenic protection will bring rather than having to fight off destructive, costly dams every few years."
While state Wild and Scenic protection would prohibit new dams and diversions on the designated river reaches, it would not prohibit development of water supply projects on tributary streams or sections of the river upstream, provided those projects don't harm the river.
"Rather than dreaming of expensive, pie-in-the-sky projects they cannot afford, it's time for local water agencies to embrace achievable, affordable, environmentally sound options for future water supply," said Pete Bell, Foothill Conservancy Vice-President. "It concerns us that they seem unwilling to accept a 'do no harm' principle for future water projects on this valuable state resource or the well-established 'user pays' principle for water supply and water studies. In addition, Amador County can more than double the number of existing users of its water system, and Calaveras County has so much water available from its three rivers that a local water agency is considering selling some of it outside the county."
Last year, local water agencies and Assemblymember Bigelow successfully stalled SB 1199. As Vice-Chair of the Appropriations Committee, Bigelow was able to block an up-or-down vote on the bill, which had previously passed the Assembly Natural Resources Committee after approval by the state Senate. The bill's suspension in the Appropriations Committee was due to allegations that it would cost the state money. However, state costs have never been ascribed to any previous Wild and Scenic river designation bill approved by the Legislature.
AB 142 directs the California Natural Resources Secretary to study the suitability of the Mokelumne as a potential Wild & Scenic River and to "consider the potential effects of the proposed designation on future water requirements…and the effects of climate change." Opponents question the real intent of the bill "… given that so much of the river's water is already used by communities and farms, and the water agencies supporting AB 142 and its author, Assemblymember Frank Bigelow, made outrageous and untrue claims about designation when they opposed SB 1199 last year," said Evans. He added that, "It's odd that Mr. Bigelow is now concerned with climate change since he claimed it was a fraud while running for office in 2012."
For more information, contact Steve Evans, Friends of the River Wild Rivers Consultant, 916-708-3155, sevans@friendsoftheriver.org; or Cecily Smith, Foothill Conservancy, 209-223-3508, Cecily@foothillconservancy.org.
Moke River calm coming slow
Posted: Tuesday, February 3, 2015 / Calaveras Enterprise/Dana Nichols
Conservationists not pleased with Bigelow's bill on the river
Whoever composed the old spiritual tune "I've Got Peace Like a River" probably wasn't thinking of the Mokelumne.
Despite the fact that water agency representatives, conservationists and elected leaders all say they want to "save" the river, efforts to reconcile their differences are moving slowly. Those tensions were aired publicly last year when a bill by state Sen. Loni Hancock of Berkeley, SB 1199, would have listed the Mokelumne as "wild and scenic," a state designation that would give it some protection from future development.
The bill ultimately failed to win passage, but not before water district boards in both Calaveras and Amador counties came out against it and the Calaveras County Board of Supervisors came out in favor.
Virtually everyone involved in the dispute expects state legislators to try again to win approval for a bill that would designate the Mokelumne as wild and scenic.
Although everyone may want to save the river, the various interests have different ideas about what that means. Water district representatives generally believe that there will be chances in the future to take more water from the river and that the wild and scenic designation might stop them from doing that.
Supporters of wild and scenic designation say that there really isn't more water to take, and what's left of the river should be preserved and promoted for recreational use, which at least brings some tourism to the region.
That's the perspective of Chris Wright, who is probably the strongest advocate for wild and scenic designation on the Calaveras County Board of Supervisors.
The drought has contributed to making conservation discussions more difficult, Wright said.
"Right now a lot of people are just scared because of the fact our weather patterns are changing."
Another factor that may be complicating the peacemaking is the introduction of a bill by Assemblyman Frank Bigelow, AB 142, that would require a new round of study before any future effort to designate the Mokelumne as wild and scenic is undertaken.
None of the Calaveras County officials interviewed for this story said they asked for AB 142. And at least one prominent conservationist said the bill is actually unneeded and counterproductive.
Katherine Evatt of the Foothill Conservancy said the state government is already spending $875,000 on the MokeWISE project to study the river and alternatives for managing it, and that several other studies have also already been done on the merits of wild and scenic protection.
MokeWISE grew out of the existing integrated regional water management effort for the Mokelumne. It is funded by the state Department of Water Resources and aims to produce science-based recommendations for how all the various water agencies and other stakeholders along the river can achieve their goals. And the work it's doing sounds a whole lot like the kind of study that AB 142 would require, Evatt said.
"It looks like the bill is intended to delay wild and scenic designation," she said in an email.
Kirk Kimmelshue, Bigelow's chief of staff, said in an email that Bigelow and bill co-sponsor state Sen. Tom Berryhill came up with the idea for the bill. Kimmelshue said Bigelow does not believe that the bill duplicates the MokeWISE effort.
Instead, Kimmelshue said the study required by the bill would focus on "potential impacts of a possible wild and scenic designation."
And having information on those impacts, in turn, could allow conservationists and water agencies to "reach consensus on the best way forward for the Mokelumne River," Kimmelshue said.
Calaveras County Supervisor Cliff Edson said he believes Bigelow is actually trying to bring about a resolution to the conflict by providing information that could reassure both sides of the appropriate approach to protecting the river.
"I sat in meetings with Bigelow … where he said we all need to work together," Edson said.
Wright and Edson met Jan. 22 with Evatt and representatives of the Calaveras County Water District and Calaveras Public Utility District in hopes of easing some of the distrust between the various groups.
"It was just a real preliminary meeting," said Wright, whose district is bounded on the north by the Mokelumne River. "Very little substantial came out of it. But the good thing is we are talking. Hopefully we can continue to talk and reach some kind of agreement in the future of how we want to deal with it."
Scott Ratterman, who serves on the CCWD Board of Directors, was also at the Jan. 22 meeting. He said that "it was a very good, positive and productive meeting" but also that it was "hardly a tip of the iceberg of what may come."
"We will probably meet again," Ratterman added.
Donna Leatherman, the general manager for CPUD, said both that the meeting was a step forward and that she thinks Bigelow's bill is a good idea.
"I think it should be done," Leatherman said of the additional study that AB 142 would require before the river could be declared wild and scenic. "I don't think there was enough of that done to get where they were last year."
Meanwhile, Edson said his goal is to find how to best protect and preserve the river, rather than to focus on whether some specific act such as a wild and scenic designation is the best way to do it. Among other things, Edson is promoting the idea that Calaveras County should have a pilot program to demonstrate the viability of thinning forests to improve water yield and to have that work paid for by water users in cities such as Oakland and Stockton.
Wright notes that, amid the drought, CPUD has been ordered to halt any new connections to new customers until the district can find a reliable source of water. CPUD is in trouble because it now takes water from Jeff Davis Reservoir, but has only junior water rights there.
Meanwhile, CPUD has senior rights to water in Schaads Reservoir, but has no way to deliver that water to customers because a historic water transport ditch was allowed to deteriorate. Wright says that the problem with that decayed ditch is another example of a water management and infrastructure problem that was neglected because all the various government and water interests in the county haven't been working together.
"If we had a working water committee, then we could have addressed issues like that many years ago and never lost the use of Schaads Reservoir," Wright said.
Both Edson and Wright say they will renew efforts to have an ongoing conversation between water agencies and county governments.
Said Edson, "Maybe the next step is we don't really need wild and scenic, but we need to save the river."
 Water, Rivers, and Drought News:
Australia's different approach to drought*
A look at how Australia coped with prolonged drought — and succeeded.
Sacramento Bee editorial, December 14 
California needs more big storms to overcome drought*
While this December has been much wetter than last, it will take more large storms to overcome the drought.
Wondering what the Mokelumne is like below Camanche?
Check out this kayak trip video.
Dan, Headwaters Kayak on YouTube
Farmers' courtroom poke at Hetch Hetchy Project moved to California
A California farm group filed a lawsuit claiming the Hetch Hetchy Project is endangering species by diverting water from the Tuolumne River.
We could see more and more 'hot droughts' like California's
Climate change and natural temperature variability are working together in contributing to California's 2014 drought.
Catching rainwater from the sky eases drought's grip for Bay Area innovators
Thinking about building a rainwater catchment system? It works well for many people.
Inside Bay Area News, December 16
In California, fire plus drought plus rain add up to mud
Heavy rainstorms are causing mudslides in areas that burned this summer.
We like to thank Foothill Conservancy for their "news" contributions to this webpage