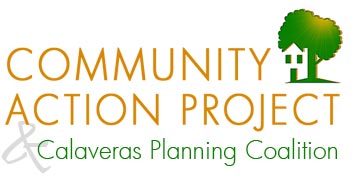 Congress, Trump Exploit Fire Tragedy to Promote Logging Agenda
On Nov. 1, the House voted 232-188 to allow for more "salvage logging" and other forms of tree-cutting on federal properties. According to the Associated Press, House Speaker Paul Ryan said the bill was needed to protect the nation's... Learn More
County reserves can't fund cannabis ban
CAO refines supervisor's claims Most of the money in the county's reserve and treasury accounts are unavailable for use in the event of a cannabis ban, according to Calaveras County Administrative Officer Tim Lutz.  Read Calaveras Enterprise article... Learn More
Measure E falls short of mark
As of 9 p.m., 424 voted in favor of the the tax, while 277 voters opted not to move forward with the tax. Just 703 of the 2,093 registered voters showed up for the election, a 34 percent turnout.  Read Calaveras Enterprise article here Read More
New policy sets rules for marijuana growers to protect California water:
On October 17, the California State Water Resources Control Board adopted new environmental policies to regulate how marijuana growing operations will impact California's already limited water resources. The new regulations are in response to voters'... Learn More
Want to become more involved with local politics?
The Run for Office Faire is coming to Amador and Calaveras soon. (see below). Attached is a list of federal, state, and local offices.  The offices with terms ending in 2018 are the ones coming up for election in 2018. (1)   If you know of any local... Learn More
Legal Planet California's AB 313–A Solution in Search of a Problem
Governor Brown Should Veto Ill-Conceived Bill That Would Undermine State Water Board's Enforcement Authority Read in Legal Planet  Read More
Calaveras County Regional Transportation Plan
On October 4, 2017 the Calaveras Council of Governments approved the Regional Transportation Plan (RTP) for Calaveras County. Tom Infusino, Facilitator for the Calaveras Planning Coalition, submitted a letter with detailed comments on this plan (see http://calaverascap.com/planning-documents/testimony-comments-opinions/2017-rtp-letter-from-cpc_final/... Learn More
Public Hearings on Commercial Cannabis Ordinance
MARK YOUR CALENDARS   Planning Commission Hearing On Commercial Cannabis Ordinance Thursday, September 28, 2017, 9 am San Andreas Town Hall, 24 Church Street The Planning Commission has scheduled a public hearing to consider a recommendation to the Board... Learn More
How Changing Marijuana Laws May Affect California's Water and Wildlife
Northern California has become the center of the state's cannabis-growing industry, with inevitable environmental consequences. Will legalization and new regulations ease its impact or make the situation worse? Read More Read More
What you Need to Know about the Clean Water Rule
he Clean Water Rule protects the precious streams, rivers and wetlands across the United States that we rely on for drinking water, recreation and our economy. Read more » Read More