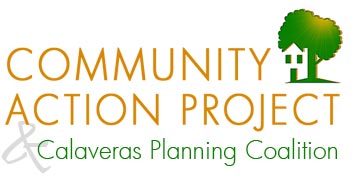 Want to become more involved with local politics?
The Run for Office Faire is coming to Amador and Calaveras soon. (see below). Attached is a list of federal, state, and local offices.  The offices with terms ending in 2018 are the ones coming up for election in 2018. (1)   If you know of any local... Learn More
Legal Planet California's AB 313–A Solution in Search of a Problem
Governor Brown Should Veto Ill-Conceived Bill That Would Undermine State Water Board's Enforcement Authority Read in Legal Planet  Read More
Calaveras County Regional Transportation Plan
On October 4, 2017 the Calaveras Council of Governments approved the Regional Transportation Plan (RTP) for Calaveras County. Tom Infusino, Facilitator for the Calaveras Planning Coalition, submitted a letter with detailed comments on this plan (see http://calaverascap.com/planning-documents/testimony-comments-opinions/2017-rtp-letter-from-cpc_final/... Learn More
Public Hearings on Commercial Cannabis Ordinance
MARK YOUR CALENDARS   Planning Commission Hearing On Commercial Cannabis Ordinance Thursday, September 28, 2017, 9 am San Andreas Town Hall, 24 Church Street The Planning Commission has scheduled a public hearing to consider a recommendation to the Board... Learn More
How Changing Marijuana Laws May Affect California's Water and Wildlife
Northern California has become the center of the state's cannabis-growing industry, with inevitable environmental consequences. Will legalization and new regulations ease its impact or make the situation worse? Read More Read More
What you Need to Know about the Clean Water Rule
he Clean Water Rule protects the precious streams, rivers and wetlands across the United States that we rely on for drinking water, recreation and our economy. Read more » Read More
Sign on to Support a Clean Energy Future: California's State Bill 100
This week, the California State Assembly will vote on SB 100, a bill that would accelerate the state's current 50% Renewables Portfolio Standard (RPS) requirement from 2030 to 2026 and raise the RPS to 60% by 2030. The bill also calls for the... Learn More
Looking for volunteers to help clean up  the Mokelumne River!
September 11, 2017 Annual Mokelumne River Cleanup, Saturday, September 16, 8:30 am to noon Join your friends who love the Mokelumne River for the annual Mokelumne River Cleanup! This year, we are focusing on the Mokelumne's Electra Run.... Learn More
Go Green Financing & The Residential Energy Efficiency Loan Program
Recently, through a private-public partnership between state agencies and the Investor-Owned Utilities in California, the State created the California Hub for Energy Efficiency Financing (CHEEF) to develop attractive financing options for homes and... Learn More
Foothill Conservancy's Mokelumne River Cleanup scheduled for Saturday, September 16
Foothill Conservancy invites everyone to join in the 2017 Mokelumne River Cleanup on Saturday, September 16, from 8:30 am until noon. The event will focus on the Mokelumne's Electra Run south of Jackson, the most-popular section of the river. The... Learn More