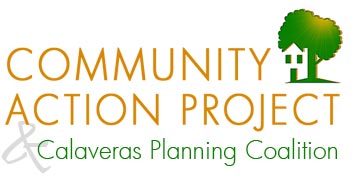 Get Involved
It's up to us.
As Thomas Jefferson once said, "We in America do not have government by the majority. We have government by the majority who participate."
Unfortunately, too often really important decisions made at the local level are made in a vacuum — the public is absent from critical meetings, public opinion is unknown, and elected officials are left to guess how their constituents feel about an issue. Sometimes our elected officials get it right, but sometimes they don't.
We, the people, are the solution, but we need to get involved.
What can you do?
Stay connected! Contact us and ask to be included in our email list.
Lend your voice to the call for a comprehensive update of the General Plan that is faithful to the vision of the people of Calaveras County
Make a financial contribution to CAP. You may donate online, through PayPal or send your tax-deductible contribution to Community Action Project, PO Box 2633, Murphys, CA 95247. Checks can be made payable to CAP or EPFW/CAP.
Thank you very much!