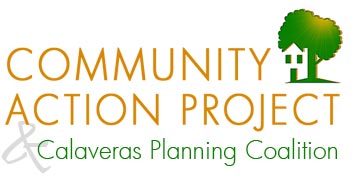 Don't miss John Muir's return to Angels Camp!
Get your tickets now for An Afternoon with John Muir in Angels Camp on Sunday, April 30, at 3:00 pm. This special performance by acclaimed actor Lee Stetson will share Muir's wisdom and insights. You can buy tickets online or at our office (call first, 209-223-3508). $20 in advance, $25 at the door. Read More
Speak up for the Mokelumne and other California rivers
This year's abundant rains and snowpack are bringing high flows to our beautiful rivers, but also calls for new dams. Those of us who love rivers need to speak up for protecting the special rivers in our state, including the Mokelumne. There are several opportunities to do that coming up. Your voice is needed to ensure we have free-flowing rivers in our future. On Monday, April 10, at 6 pm, in Pioneer, the Upcountry Community Council will discuss... Read More
Calaveras Cannabis Community Forum: Measure B
Tuesday, March 28 – 6:30 – 8:30 p.m. San Andreas Town Hall (24 Church Street) Hear pros and cons on the proposed "Cannabis Ban" (Measure B). Speakers will include Bill McManis, author of Measure B, and Caz Tomaszewski from the Calaveras Cannabis alliance. Sponsored by the Calaveras County Democratic Central Committee Read More
The Longest Mile: Wildflower Hike
April 8, 2017  9:00 am to 2:00 pm. EBMUD is preparing for a spectacular wildflower bloom this year. If you would like the chance to see the Mokelumne River watershed adorned with purple shooting stars, hounds-tongues and California poppies, then "The Longest Mile" Wildflower Hike may be for you! Read More
EPFW Sierra Film Festival – Black Bart Theater -Murphys CA Saturday March 25
Mar 25, 2017 Black Bart Theater – Murphys, ca   (Directions) SIERRA NEVADA FILM FESTIVAL OPENS 2017 SEASON AT BLACK BART PLAYHOUSE, MARCH 25 The incredible diversity of our planet and the creatures that inhabit it once again fills the screen at Black Bart Playhouse as the Sierra Nevada Film Festival opens its 13th season. The astounding array of films takes us from the miraculous but devastating growth of China's economy, to the story of... Read More
THE SIERRA NEVADA ALLIANCE PRESENT'S THE WILD & SCENIC FILM FESTIVAL
FRIDAY, MARCH 24, 2017 Buy Tickets Doors 6pm Show 7pm A BENEFIT FOR THE SIERRA NEVADA ALLIANCE & OUR SIERRA NEVADA AMERICORPS PARTNERSHIP. The Wild and Scenic Film Festival On Tour combines award winning environmental and adventure films with the energy of local activism. Each year, we choose powerful environmental and adventure films so that you are inspired to take further action regarding issues that impact our environment, ourselves and... Read More
Town Hall meeting for District 2 residents – Updated Reminder
Community discussion on 5 pathways to community restoration and revitalization. Town Hall meetings will be held to discuss issues important to District 2, Calaveras County. Do you have questions regarding the upcoming special election on cannabis? Or questions about the Butte Fire recovery, tree mortality, our economy? Town Hall meetings will be led by Supervisor Jack Garamendi and representatives from the county will also attend, including Sheriff... Read More
"LOVE THE FOREST" ROCKS ON PRESIDENTS WEEKEND!
Mark your calendars for the 15th annual Love the Forest Concert at our New Location at the Outer Aisle 164 Hwy 4 in Murphys, Saturday, February 18, beginning at 7pm. A host of local musicians including Cantamos with Michela Macfarlane, plus The Bill Welles and the Distractions. When: Saturday, February 18th at 7:00pm … Annual Love the Forest Benefit Concert Sat 7 PM · 164 E Highway 4, Murphys, CA 95247, Read More
"LOVE THE FOREST" ROCKS ON PRESIDENTS WEEKEND!
"LOVE THE FOREST" ROCKS ON PRESIDENTS WEEKEND! Mark your calendars for the 15th annual Love the Forest Concert at our New Location at the Outer Aisle 164 Hwy 4 in Murphys, Saturday, February 18, beginning at 7pm. A host of local musicians including Cantamos with Michela Macfarlane, plus The Bill Welles and the Distractions. Cantamos: Michela Macfarlane and Cantamos highlight their musical dexterity by moving from arias, traditional Latin songs... Read More
Save the Date for a party
Dear Friends, A small group of D2 residents are putting together a party to celebrate our past accomplishments (starting with Steve Wilensky) and welcome Jack Garamendi as our new Supervisor. We intend it to be a fun, upbeat, social event, that will remind us of the work we have done and commit us to a positive future for D2. We will be putting out a more complete announcement as soon as we iron out some of the details, but please mark your calendars... Read More