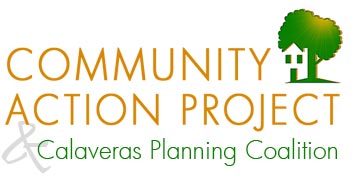 Wild & Scenic Film Festival – Truckee
Wild & Scenic Film Festival – Truckee tomorrow, June 17th at California 89!  Limited tickets available – Click here to get your tickets today! Read More
Sonora Energy Action Plan Survey and Workshop June 12th
There is more: Sierra CAMP Webinar  – California Climate Policy: Past, Present, and Future June 12th Safeguarding California: Sierra Nevada Workshop – June 14th Knowledge Bites: Alternative Access to Capital Workshop – June 15th From the SBC Blog: Practically Parisian: 7 Actions You Can Take to Fight Climate Change See Sierra Business Council  Read More
Spectacular Sierra wildflowers will bloom through August. Here's where to find them
In the Sierra and other California mountain ranges, the big bloom is coming. But unlike the flourish of flowers that opened in March and April at lower elevations, mountain "spring" arrives in summer. Read SacBee story here Read More
Upcoming events and meetings
EBMUD trail maintenance volunteer work day  – May 20, 2017 – 8:00 am to 2:00 pm Under the direction of Senior Ranger/Naturalist Justin Mynk, EBMUD volunteers will be performing annual trail maintenance along a section of the Mokelumne Coast of Crest Trail between Camanche and Pardee Reservoirs. Must register at above EBMUD link. General information about EBMUD's foothill volunteer program. Next Calaveras Planning Coalition... Read More
River of Song: A musical celebration of California's life-giving waters.
Join Laurie Lewis & Tom Rozum and other fine musicians on Tuesday, June 6, in Berkeley at this special benefit concert for Foothill Conservancy and Friends of the River. Read more about it on our website. Read More
Sierra Film Festival
April 22 at Newsome Harlow Tasting Room, 403 Main Street, Murphys, California 95247. Opens at 7:00 pm with first film starting about 8:00 pmand program ending about 9:45 pm. Admission is free but RSVP to info@sierrafilmfest.org to make sure you have a seat. Space is limited. Read More
Don't miss John Muir's return to Angels Camp!
Get your tickets now for An Afternoon with John Muir in Angels Camp on Sunday, April 30, at 3:00 pm. This special performance by acclaimed actor Lee Stetson will share Muir's wisdom and insights. You can buy tickets online or at our office (call first, 209-223-3508). $20 in advance, $25 at the door. Read More
Speak up for the Mokelumne and other California rivers
This year's abundant rains and snowpack are bringing high flows to our beautiful rivers, but also calls for new dams. Those of us who love rivers need to speak up for protecting the special rivers in our state, including the Mokelumne. There are several opportunities to do that coming up. Your voice is needed to ensure we have free-flowing rivers in our future. On Monday, April 10, at 6 pm, in Pioneer, the Upcountry Community Council will discuss... Read More
Calaveras Cannabis Community Forum: Measure B
Tuesday, March 28 – 6:30 – 8:30 p.m. San Andreas Town Hall (24 Church Street) Hear pros and cons on the proposed "Cannabis Ban" (Measure B). Speakers will include Bill McManis, author of Measure B, and Caz Tomaszewski from the Calaveras Cannabis alliance. Sponsored by the Calaveras County Democratic Central Committee Read More
The Longest Mile: Wildflower Hike
April 8, 2017  9:00 am to 2:00 pm. EBMUD is preparing for a spectacular wildflower bloom this year. If you would like the chance to see the Mokelumne River watershed adorned with purple shooting stars, hounds-tongues and California poppies, then "The Longest Mile" Wildflower Hike may be for you! Read More