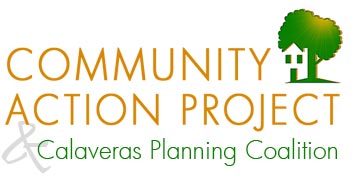 Mark Twain Health Care District Study Session
Press Release Contact: MTHCD Nov. 29, 2017 (209) 754-4468 Mark Twain Health Care District Study Session On Wednesday December 13, 2017 at 7:30AM, at the Calaveras County Library, the Mark Twain Health Care District Board will conduct a study session. The study session will include a proposed new lease with Dignity Health or another affiliate or choosing to operate the hospital independently. Dignity Health representative(s) will be available at the... Read More
Upcountry Music for Youth Benefit Concert in Moke Hill
MEDIA RELEASE #1 FROM Friends of Rail Road Flat School (Contact: Penny West 209-293-7211) EVENT DATE: Friday, December 8, 5:30 to 8:30 pm LOCATION: Mokelumne Hill Town Hall, Main Street Give the Gift of Music to Local Kids December 8 The sixth annual Upcountry Music for Youth holiday concert to benefit the music programs of Rail Road Flat, West Point and Mokelumne Hill elementary schools will take place from 5:30 to 8:30 pm on Friday, December... Read More
Ebbetts Pass Forest Watch Film Festival November 18 Arnold
CONTACT: AGATA SULCZYNSKI, 415.516.4972 Admission: 10 at door, 8 online Date November 18, 2017 Time: Doors open 6pm; Films start at 6:30 Location: Bistro Espresso,2182 Highway 4 G700 Arnold, California 95223 Hosted by: Ebbetts Pass Forest Watch www.sierrafilmfest.org Come at 6pm, grab a drink and snack and settle in for some riveting films. Feature films are: Freightened: the Real Cost of Shipping In an audacious investigation, Freightened will... Read More
CAP/CPC Fall 2017 Equinox Fund Raiser Group Photos
Fifth annual Calaveras Family Showcase – November 4th
OPTIMIST INTERNATIONAL Your local Optimist Club is proud to announce the fifth annual Calaveras Family Showcase! Calling all singers, dancers, 'hams,and show"6Hs!   November 4, 2017 @ 2 – 5pm At the Metropolitan Main Street, San Andreas   Adults $10 Children 6-13 $8. Children 1-5′  FREE Casting, Tickets and Information: 209-754-1699 Support three local community  organizations! Xil"t.t-K,; Xil"t.t-K,; Valley... Read More
Want to become more involved with local politics?
The Run for Office Faire is coming to Amador and Calaveras soon. (see below). Attached is a list of federal, state, and local offices.  The offices with terms ending in 2018 are the ones coming up for election in 2018. (1)   If you know of any local community leaders who would be good at serving in any of the local offices, please encourage them to come to the faire. (2)   If you know of anybody who has knowledge about the office (e.g. former... Read More
Collaborative forest management, monitoring and science
The Amador Calaveras Consensus Group (ACCG), U.S. Forest Service, and California Fire Science Consortium are hosting a day of interesting lectures and ongoing Forest management monitoring projects surrounding the Mokelumne River Watershed. The Symposium will provide knowledge of ongoing work and will present findings from monitoring and research occurring within the ACCG/USFS Cornerstone project area in both Amador and Calaveras Counties. Come... Read More
Hike to Granite & Hidden Lakes to be held on Sunday, October 15, 2017
Foothill Conservancy, CalWild and Sierra Forest Legacy invite members of the public to join us in hiking to the Granite and Hidden Lakes on Sunday October 15. This area is a potential addition to the Mokelumne Wilderness. The Forest Service is preparing to revise the Eldorado National Forest plan, which will determine future management and protection of this area. This hike is adjacent to beautiful Silver Lake and scenic Highway 88 in Amador County... Read More
DON'T MISS CAP'S FUNDRAISING EVENT SEPTEMBER 23
CAP'S   FALL EQUINOX FUNDRAISING EVENT  September 23, 2017, 4:00 p.m. to 8:00 p.m. 9033 Old Toll Road, Mokelumne Hill, CA   CHICKEN-IN-A-BARREL DINNER $25 adults ● $10 children under 12 no-host beer and wine bar  SILENT AUCTION AND RAFFLE 4 nights South Lake Tahoe Townhouse 4 nights Lake Almanor Cottage guided Sierra Nevada hike wine, restaurant dining, & more  LIVE MUSIC  for tickets send your name, address and check to CAP/CPC, POB... Read More
Benefits of targeted grazing to combat these weeds.